What is Neuropsychology and What Can It Do for Me?
Tuesday, April 8, 2014 @ 05:04 PM
posted by Dr. Siders
Neuropsychology is the study of the relationship between brain function and behavior.  Neuropsychological evaluations begin with assessment, where you do tasks that test the different key areas of your brain.  After we interpret the tests, we get to know your brain functioning in detail and can figure out what parts of the brain are working fine and what parts are not.  We use that information to make individually tailored recommendations which help make your treatments work better by teaching you how to rely more on the parts of your brain that are still functioning properly.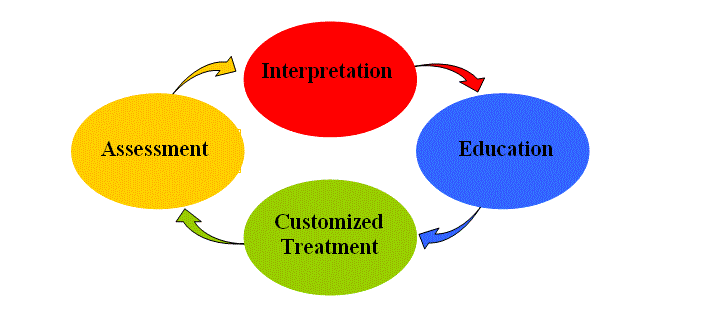 During a neuropsychological evaluation, I gather information about symptoms, social, medical, and school history, assess difficulties with everyday activities, and administer neuropsychological tests. Unlike neuroimaging techniques like CT or MRI, which let us look at the structure of the brain, neuropsychological testing is the best way to see how the brain functions while trying to get things done.  Simply put, neuroimaging techniques are like looking at a car engine while neuropsychological testing is like doing a test drive.
Neuropsychological tests are designed to provide a precise measure of different types of brain function, such as memory and attention. A full battery of neuropsychological tests will assess:
Intellectual functioning
Attention
Mental speed
Working memory
Language
Verbal and nonverbal learning and memory
Motor skills
Visuospatial abilities
Organization and planning
Psychological/emotional functioning
Academic skills (If appropriate)
With this information, it is possible to obtain a detailed picture of an individual's strengths and weaknesses and how specific deficits contribute to real life problems. This is used to create more effective treatment plans and inform clinicians about other services that may be appropriate. In addition, because neuropsychological tests are designed to be sensitive, they can find subtle brain changes that less detailed testing may miss.
There are many other potential benefits of neuropsychological assessment, including:
Early detection of a condition affecting the brain.  Many neuropsychological tests are designed to detect small weaknesses in brain functioning. This may allow for detection of conditions during the early stages of a debilitating disease, when getting treatment can be critical
Diagnosis.  Some conditions that affect brain functioning have a distinct pattern of strengths and weaknesses on neuropsychological testing
Document changes in brain functioning over time
Assess changes in brain functioning due to a treatment.  Comparison of performance pre and post-treatment can help measure treatment effectiveness
Make informed predictions about difficulties someone may have when resuming work, school, or other responsibilities and prepare for any difficulties in advance
Neuropsychological testing can help doctors develop more informed therapies for their patients, and it can help patients understand more about themselves and their brains.
Recommended Reading:
Want to know more about how to prepare for a neuropsychological evaluation? Please see I Was Referred for a Neuropsychological Evaluation. What's Next?
For an informational pamphlet published by the American Psychological Association that describes neuropsychology to patients and families, click here.